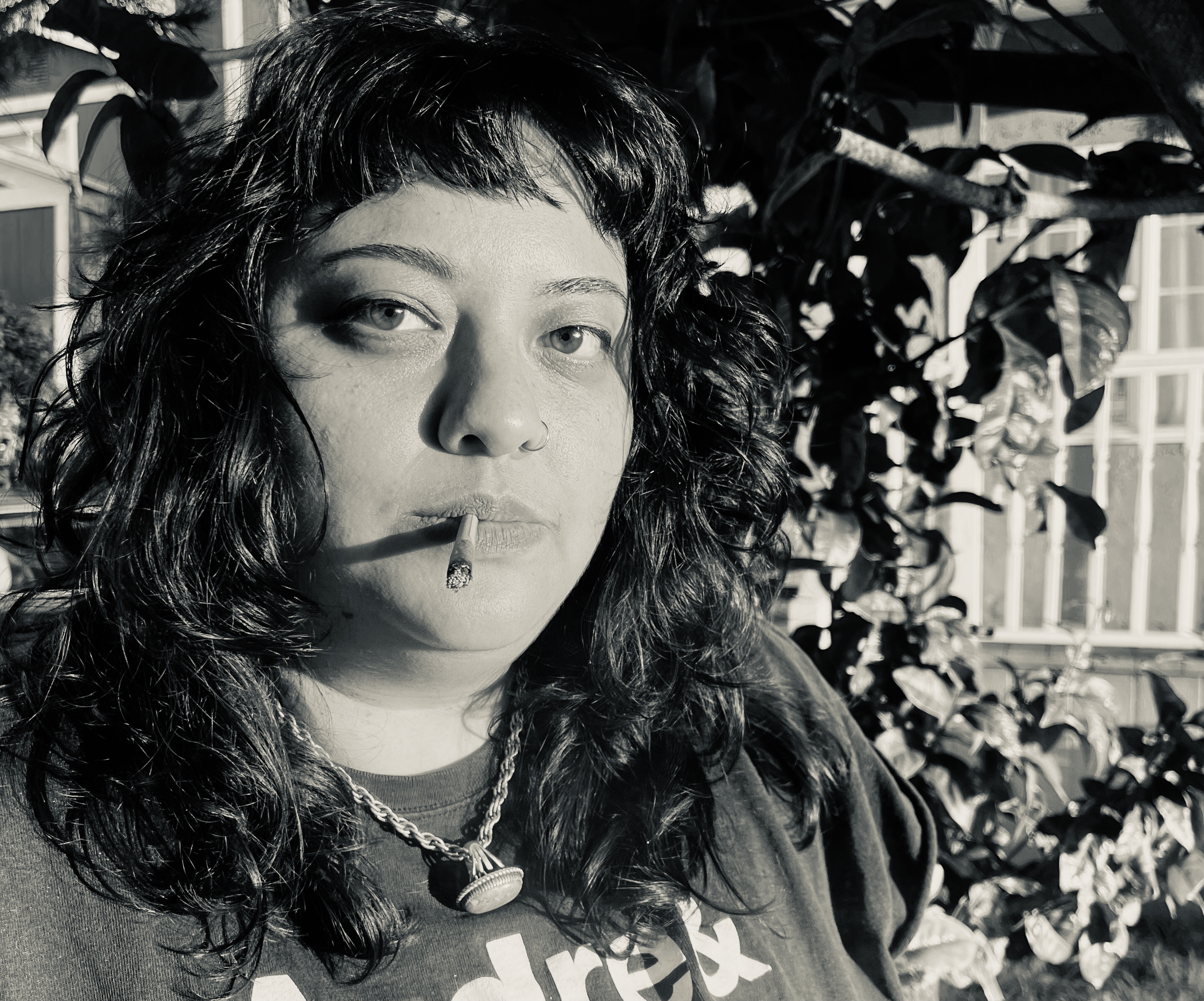 Alex de las Mareas (she/they) is a Xicana sex educator, anarchafeminist, cancer sun, and queer interdisciplinary artist living in Huchuin/Oakland, CA.
Alex chooses her projects through the lenses of pleasure brujeria, radical education, sex worker solidarity, Audre Lorde's The Erotic as Power, Carla Trujillo's anthology Chicana Lesbians, and the sensual connection between the moon and the tides.
Alex has been studying and teaching about sex for over 15 years.
She believes that sex education must be pleasure based, trauma informed, identity centered, and rooted in harm reduction and sex positivity.
Since receiving her B.A. in Critical Race, Gender, and Sexuality Studies from Humboldt State University in 2015, Alex has developed healthy sexuality curriculum for youth, facilitated pleasure based and technique focused sex workshops for adults, and hosted queer sexuality workshops and knowledge shares for college students.
Alex spends her time sharing glasses of water with her plantitas, placing her feet into shallow ocean waves, gaining apocalypse skills, strengthening her connection to Mexican cooking and kitchen curanderismo, and being a professional pelvis to revolutionize clinical sexual health as patient centered and queer inclusive.